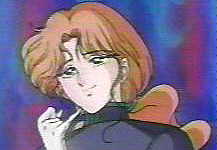 The Zoicite Fan Club Page!!!!
Click here to hear Zoey's laugh
---
Well, the fan club has had an overwhelming response. I guess we all know who your favorite general is. In fact, our competition, the Jadeite Fan Club, died. We won! Anyway, you guys love Zoey sooo much that we can't take any new members right now. I just don't have time to update the list so often. Sorry. It will probably be back up after April 1st. But come back and check from time to time. I made a club card in Paintbrush, but it is a .bmp file and is to big to upload to my directory. If I find a way to convert it to a .jpg or .gif file, it will be uploaded. Otherwise, sorry. If you know how, send me specific directions here.
Hope you enjoyed your little excursion here at the Zoicite Fan Club Page. **Coming Soon**- an Official Fan card for you to download!
---